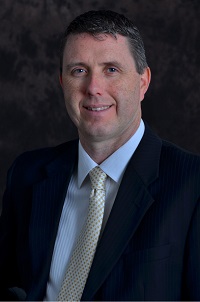 Larry Fousie, AIF®
LPL Financial Advisor
Phone:
(972) 416-5974
Email: larry.fousie@fousiewm.com
A native mid-westerner, Larry Fousie epitomizes the region's values of integrity, honesty, trust and hard work. Larry is an alumnus of Western Michigan University and began his career in sales of specialty ink for the food packaging industry. After 13 years, Larry was looking to make an impact in people's lives by better managing their wealth. Having always been highly involved in his family's investments, he embarked on a second career and true passion for helping others as an Edward Jones Investment Representative in Manchester, Missouri.
Having built a large book of business in the Saint Louis area, the Fousie family was drawn south to be closer to loved ones. In June of 2010, Larry and his wife Matilda, son Christian, and rescued German shepherd mix Barley, made the move to the North Texas area. Larry quickly learned that his love of BBQ and year-round golf were staples in our temperate climate, and the plentiful jogging trails allowed him to keep up his training schedules all 12 months with little interruption.
In December of 2011, Larry left Edward Jones to become an Independent Financial Advisor through LPL Financial, knowing it would allow him more flexibility to offer a wider breadth of products to his clients.
Since moving to Dallas, Christian has graduated from UNT in Denton and Larry and Matilda have added a beautiful baby girl to the family. Chloe was born in November 2016 and keeps life very exciting.
Larry prides himself on maintaining active clients dotted across the US, and often makes trips back to the Midwest. When in Texas, if Larry's not at the office or in the spending time with Chloe, he is an active member of the North Dallas Chamber of Commerce, Professional Refferal Group (BNI Chapter) and St Ann's Catholic Church.